Geodesignhub 3DViewer
A fully integrated 3D viewer for ideas negotiated on Geodesignhub. This 1-click plugin helps you visualize the outcomes of negotiations and focuses on buildings / urban form.
Screenshots
See the standard view for a design here, with buildings, policies and roads and the ability to turn on / off individual themes.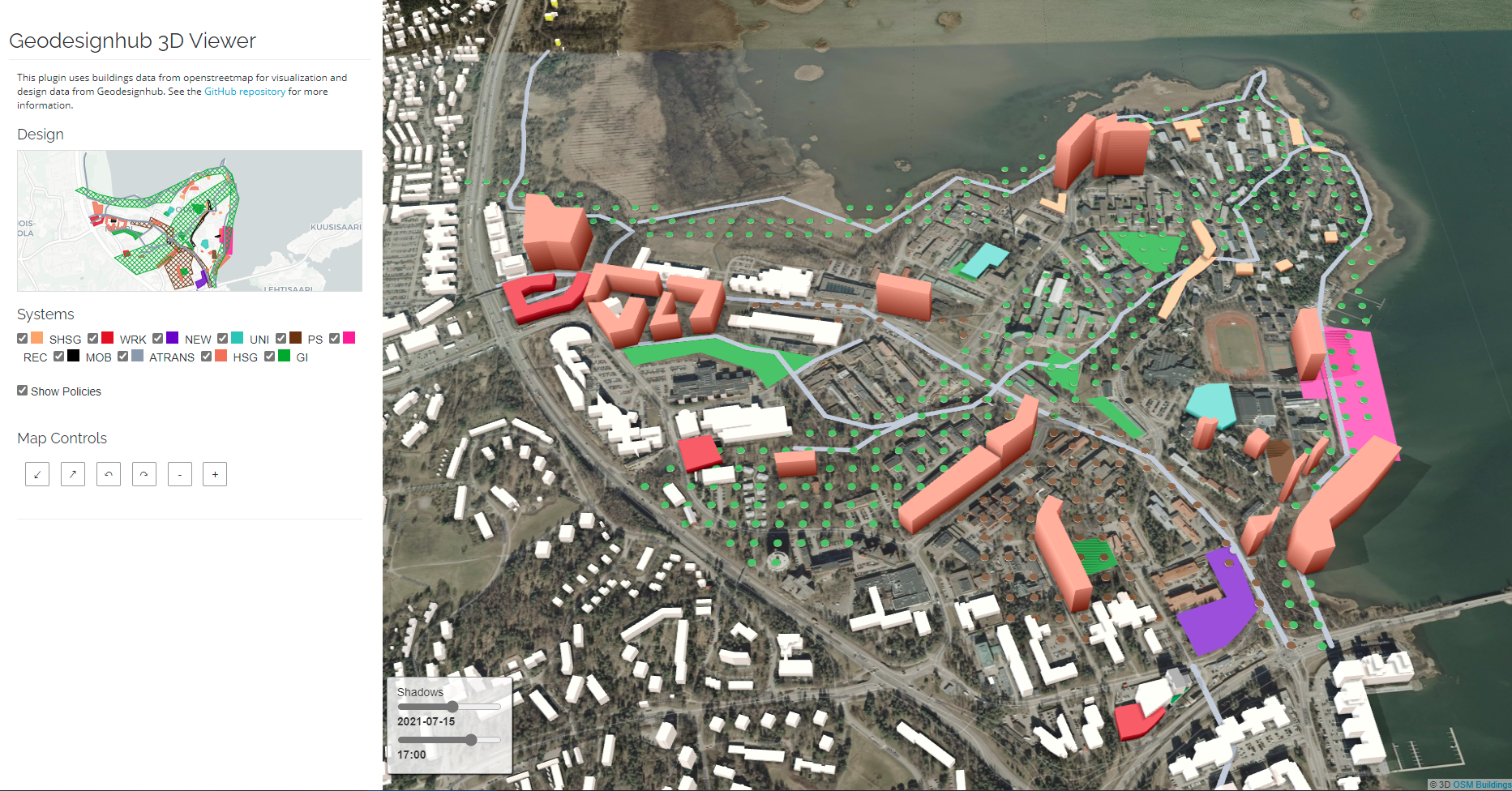 Click on a building to set it's height, if you set the height in Geodesignhub , it but here you can change the height for any scenarios / changes you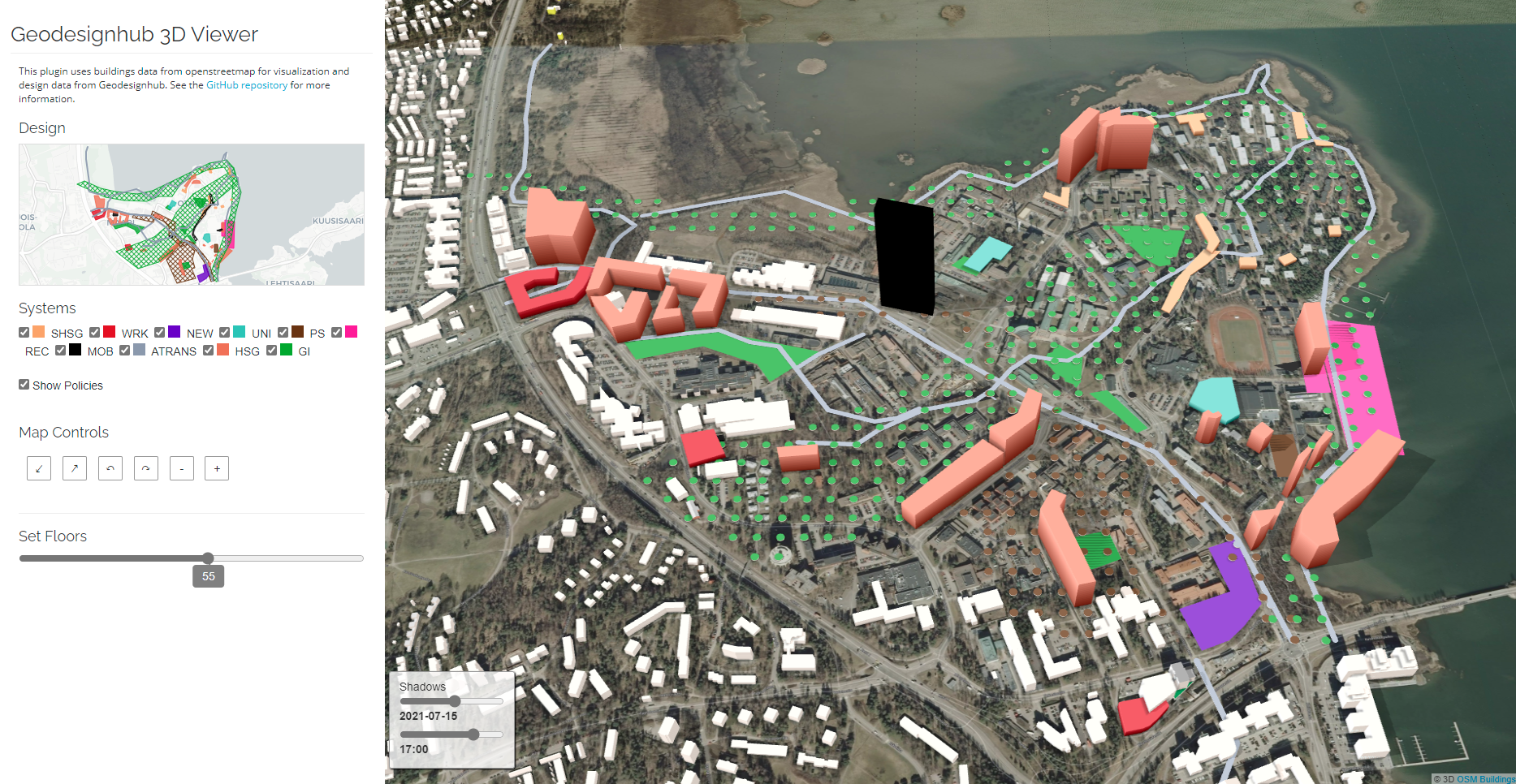 Once set the new building can be seen taller to the number of floors set eariler.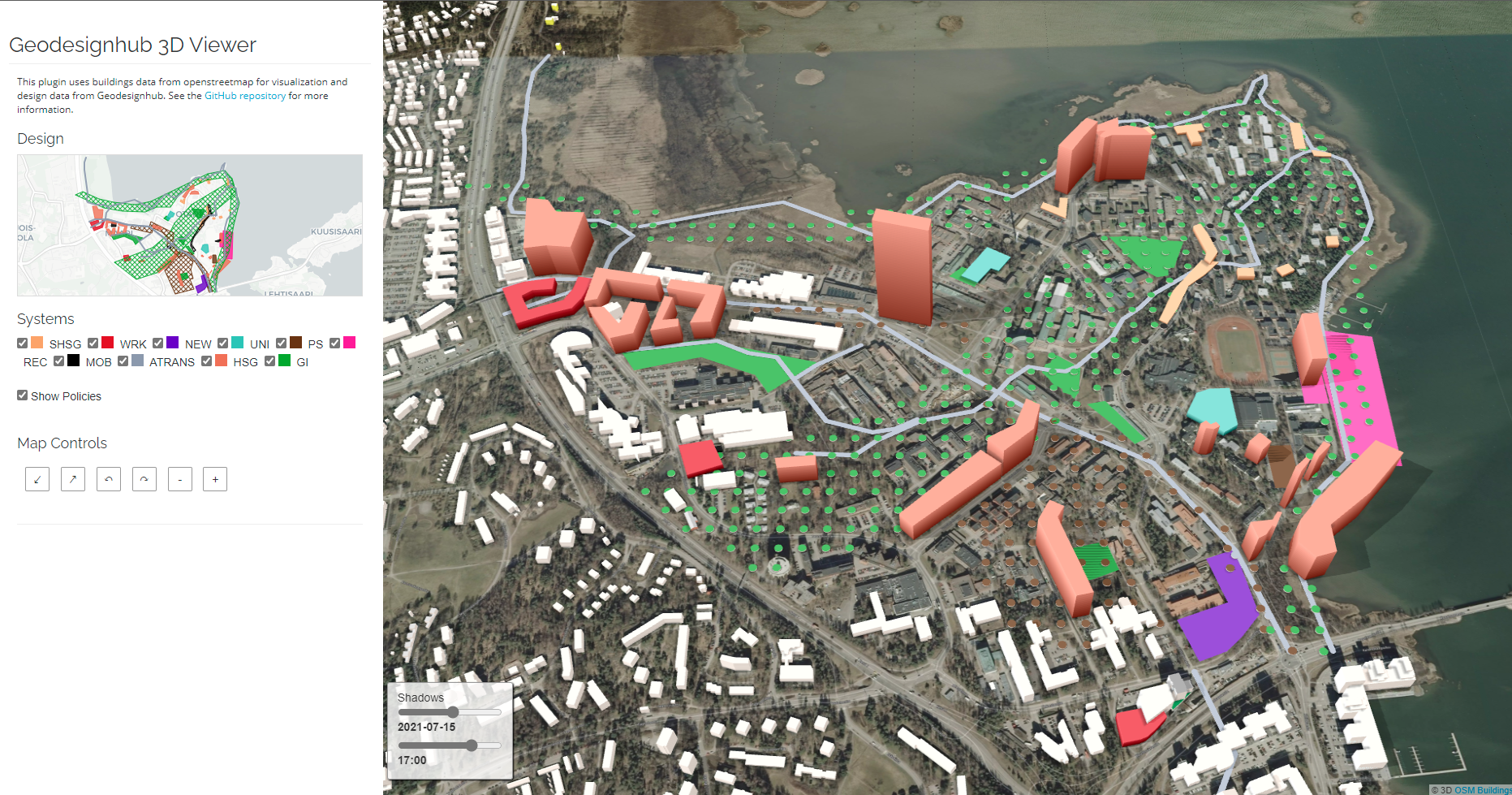 Shadows based on date / time of the year can also be set.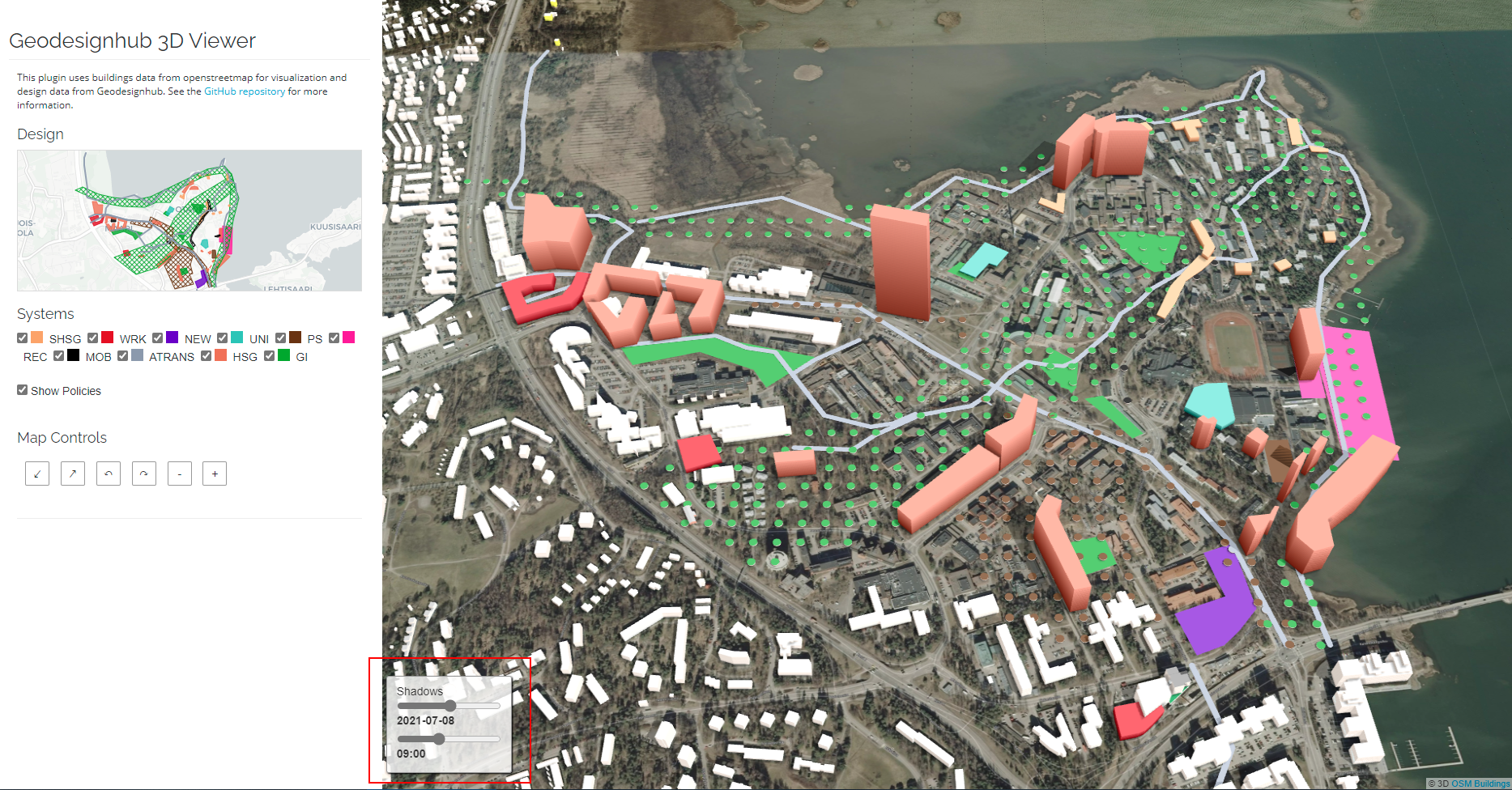 Adding the plugin
The plugin can be added to a project through the project administration panels.